Are you tired of feeling overwhelmed by the lack of storage space in your small bedroom? Do you find yourself constantly tripping over clutter and struggling to find a place for everything? We understand the struggle, and that's why we're here to help! In this article, we will guide you through some unconventional storage solutions that will transform your small bedroom from cluttered to clever. Say goodbye to chaos and hello to organization!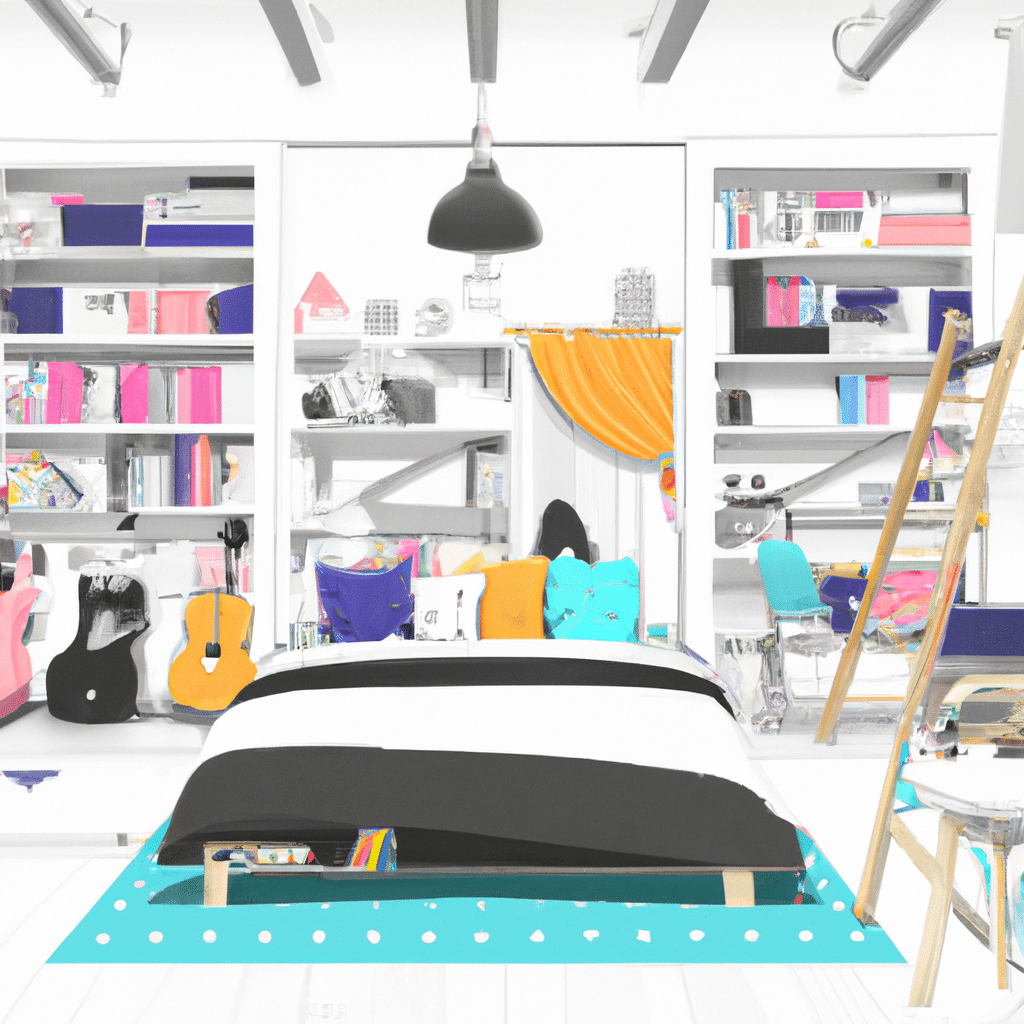 Utilize Vertical Space: Think Up!
When it comes to maximizing storage in a small bedroom, thinking vertically is key. Look up and take advantage of the often forgotten vertical space. Install shelves or floating wall-mounted cabinets to store books, decorative items, or even folded clothing. By utilizing the walls, you'll free up valuable floor space and create a visually appealing display.
Another great way to make the most of your vertical space is by using over-the-door organizers. These versatile organizers can hold shoes, accessories, or even small items like socks and underwear. Hang them on the back of your bedroom door or inside your closet door for easy access and efficient use of space.
Get Creative with Furniture: Multifunctional Pieces
When space is limited, every piece of furniture needs to serve a purpose. Look for multifunctional furniture that can provide both storage and functionality. For example, consider a bed frame with built-in drawers underneath. These drawers can be used to store clothing, bedding, or even extra pillows and blankets.
Another clever option is a storage ottoman or bench. These pieces not only provide a comfortable seating area but also offer hidden storage inside. Use them to store extra linens, seasonal clothing, or even your shoe collection. The best part is that they can easily blend in with your bedroom decor and don't take up any extra space.
Think Outside the Box: Unconventional Storage Solutions
Sometimes, the best storage solutions are the ones that challenge convention. Get creative and think outside the box with these unconventional storage ideas:
Hanging Storage Bags: Utilize the back of your bedroom door or a blank wall by hanging storage bags with multiple compartments. These bags are perfect for storing small items like accessories, makeup, or even office supplies.
Tension Rods: Install tension rods inside your closet or along an empty wall to create additional hanging space. You can use them to hang scarves, belts, or even hats. This simple solution maximizes vertical space and keeps your accessories organized and easily accessible.
Under-Bed Storage: Don't let the space underneath your bed go to waste! Invest in under-bed storage containers or bags to store out-of-season clothing, extra bedding, or even shoes. This hidden storage option will keep your bedroom clutter-free while utilizing every inch of space.
Pegboards: Install a pegboard on an empty wall and transform it into a customizable storage solution. Use hooks or baskets to hang items like jewelry, hats, or small bags. You can also add shelves for additional storage. The beauty of a pegboard is that you can easily rearrange or add new components as your storage needs change.
Floating Shelves: Install floating shelves above your desk or along an empty wall to create additional storage and display space. Use them to showcase your favorite books, plants, or decorative items. Floating shelves are not only functional but also add a touch of style to your small bedroom.
Embrace Minimalism: Declutter and Simplify
One of the most effective ways to create more storage space in a small bedroom is by decluttering and embracing minimalism. Take a hard look at your belongings and ask yourself if you truly need everything. Donate or sell items that no longer serve a purpose or bring you joy.
Once you've decluttered, focus on organizing the essentials. Invest in storage bins, baskets, or dividers to keep similar items together. Label each container to make it easier to find what you need. By simplifying your belongings, you'll not only create more storage space but also create a calm and peaceful environment.
Conclusion
Transforming your small bedroom from cluttered to clever is possible with the right storage solutions. By utilizing vertical space, getting creative with furniture, thinking outside the box, and embracing minimalism, you'll be able to maximize every inch of your bedroom. Say goodbye to chaos and hello to a well-organized and visually appealing space. With these unconventional storage ideas, you'll have a small bedroom that not only looks great but also functions efficiently. So start implementing these solutions today and enjoy your newfound storage space!